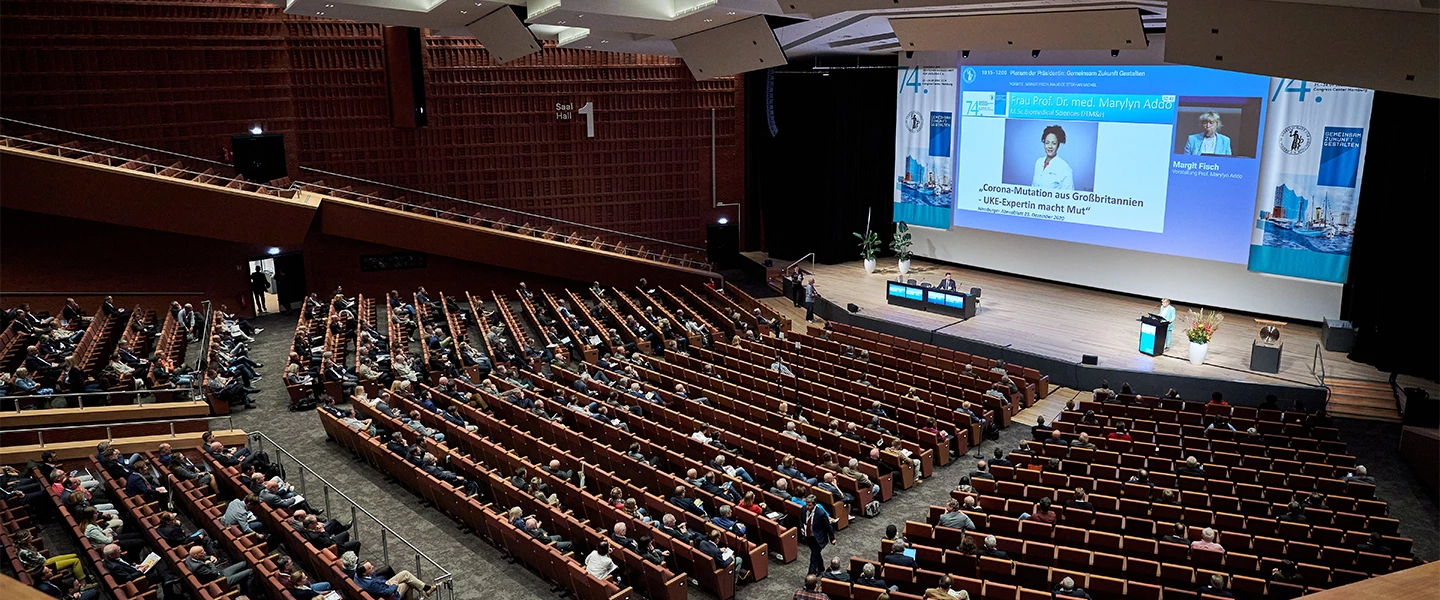 German Society of Urology – DGU
The German Urology Society was founded in 1906 and now has 5 300 members. German urology is highly regarded internationally and many innovations and developments in this field of medicine originated in Germany. The maintenance and further development of these innovations represents one of the major goals of the numerous activities of the DGU.
We first organised the DGU in 2007 when we were faced with a major challenge 6 months prior to the congress taking place. For compliance reasons, the congress could not be held in Vienna as planned and had to be moved. Berlin became the new host city. With only 6 months to prepare, we were required to organize the meeting for 7 000 participants in a new venue. This allowed us to demonstrate our entire range of expertise and capabilities and proved to be a success. This was also the beginning of a very close and trusting cooperation. We are proud to develop this meeting continuously to new heights together with the DGU.
Congresses – abridged list
2013 Dresden
2014 Düsseldorf
2015 Hamburg
2016 Leipzig
2017 Dresden
2018 Dresden
2019 Hamburg
2020 virtual
2021 Stuttgart
2022 HAmburg
2023 Leipzig
2024 Leipzig