Congress, Meeting & Event Management
What can we do for you?
Contact our Business Development team in Munich to learn more!
---
---
Upcoming Congress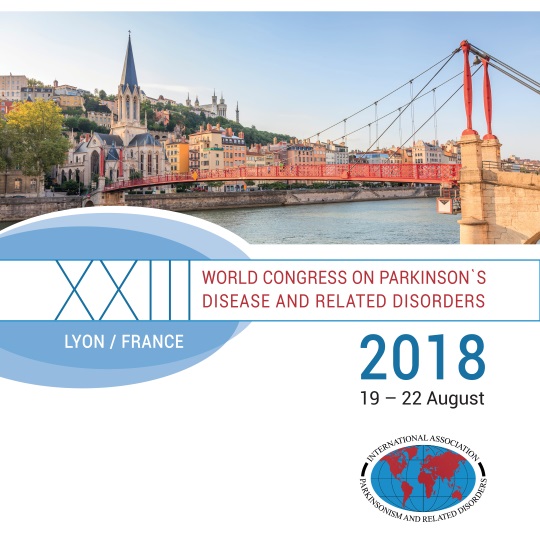 Welcome to the 2018 IAPRD
Empowering the Next Generation of Clinicians, Scientists and Health Professionals
THIS IS NO ORDINARY MEETING
One of the most interesting aspects of the IAPRD Congress is the diversity of approaches presented. This encourages the discussion of original solutions to a wide range of problems, both in research and clinical management. Presentations are geared to various skill levels so that participants from a variety of backgrounds will have the chance to enrich their knowledge and enjoy the networking opportunities.
Delegates will find that there is an exciting range of subjects in plenary sessions, parallel tracks, skills workshops and poster sessions. The emphasis is on discussion and on a positive critical attitude.
Join us for an exciting and comprehensive educational program at the XXIII World Congress on Parkinson's Disease and Related Disorders to be held 19 – 22 August 2018 in Lyon, France!
IAPRD 2018
---
Annual Meeting of the European Association for the Study of Diabetes 2016

…the convenient online booking tool as well as continuous correspondence with both groups and individual delegates, were handled expertly by your dedicated staff…
The venue proposals…as well as the selection of the caterer were perfect and made these events unforgettable.…
Dr. Monika Grüßer, Managing Director & Chief Medical Officer

European Congress of Endocrinology

…It is not often that we enjoy such a pleasant cooperation with an agency. We would like to take this opportunity to express our thanks to you and your team…
H-Hotels – RAMADA / H2Hotels, Munich

13th World Congress of the European Association for Palliative Care

…I would like to thank you and Elke and the rest of the team for the excellent organization of the conference. A job well done!…
Lora Cascun, Hospital Nursing Manager

ACCOR Hotels

…Your fair and open manner of communication on an equal footing, the understanding you show towards a hotel as well as your ability to find quick solutions are remarkable…
Markus Brodmann, Director Meetings & Events

18th Symposium on Infections in the Immunocompromised Host

…We enjoyed working with you and were very impressed by the level of service and hospitality you and the team showed our guests…
Michelle Trimble, Executive Secretary

ESC Congress 2012 -European Society of Cardiology

…Interplan's attention to detail during both pre-planning and on site was of an incredibly high standard and ensured the smooth running of those areas for which you were responsible on site…
Ginny Porpora, Managing Director, Delfino Logic Limited

26th International Congress of the European Respiratory Society

…We aim to attract the attention of the scientific public for our medical device. Interplan understands this and gives us support and personal attention…We consider Interplan a very professional organization…
Corinne Meurs, Vice president McRoberts

Annual Meeting of the European Association for the Study of Diabetes 2016

…to compliment you and your colleagues with a well organized EASD congress. We had significant traffic in our booth, felt appreciated as exhibitors and our problems were solved quickly…
Arlette Goddijn, President IDx Europe

5th International Symposium on Drug Hypersensitivity

…However, I am even more glad that everything worked out so well and that the atmosphere and the quality at the meeting was so good…
Prof. Dr. Knut Brockow, Department of Dermatology and Allergy, TU Munich

48th Annual Meeting of the European Association for the Study of Diabetes

…The professional attitude, facing whatever situations even the tough ones with a smile…
Mohamed Elwi, Novartis Pharma Services AG