Congress, Meeting & Event Management
What can we do for you?
Contact our Business Development team in Munich to learn more!
---
---
Upcoming Congress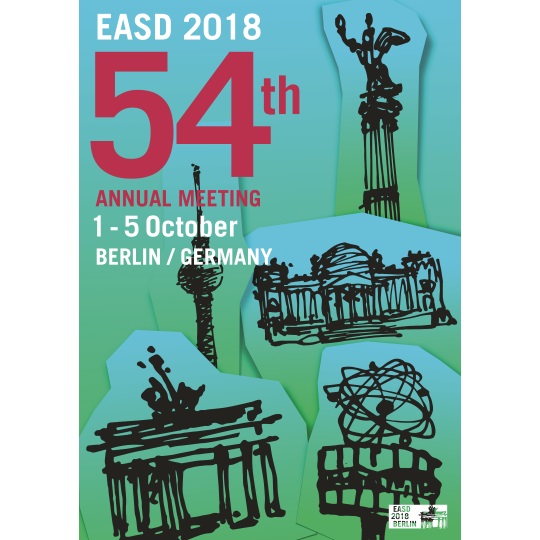 Welcome to the 54th EASD Annual Meeting 2018
The EASD Annual Meeting offers a unique opportunity for interdisciplinary scientific exchange, dialogue and debate. You can look forward to an exceptional scientific programme that not only looks to the future, but also deals extensively with current treatments, technologies and care as well as outstanding scientific research.
The meeting will take place at the Messe Berlin Exhibition Halls.
EASD 2018
---
48th Annual Meeting of the European Association for the Study of Diabetes

…That has to be the quickest stand approval we've ever received…you're officially my favourite show organiser!…
Jamie Adams, Fernleigh Design

ESC Congress 2012 -European Society of Cardiology

…Interplan's attention to detail during both pre-planning and on site was of an incredibly high standard and ensured the smooth running of those areas for which you were responsible on site…
Ginny Porpora, Managing Director, Delfino Logic Limited

61st International Congress and Annual Meeting of the Society for Medicinal Plant and Natural Product Research

…your professional competence, and, in general, your very humane and friendly manner in dealing with your counterparts…
Prof. Dr. Andreas Hensel, Managing Director, Institue for Pharmaceutical Biology and Phytochemistry, Münster

50th Annual Meeting of the European Association for the Study of Diabetes

…Your colleagues on site were extremely helpful, and although I am sure we were your smallest partner in Vienna, I always got hundred per cent attention and dedication…
Edgar Brazda, Promenade Medical Communications

European Respiratory International Congress

…Please also pass on our thanks to the rest of your excellent team — especially Julia; their patience with my endless questions was tested but they were always charming and helpful!…
Robina Curl, Conference Resource 8C Wilds Rents

European Respiratory International Congress

…we especially enjoyed your professionalism, flexibility and great reliability at every single of the events in all these years. We are already looking forward to the upcoming events with Interplan, knowing full well that the whole process will be harmonious, on schedule and stress-free…
Frank Eichenberg, PUBLICADDRESS Exhibition & Design GmbH

13th International Attachment Conference

…Thank you SO MUCH for all your brilliantly efficient organisation — everything ran so smoothly, it was a really good experience, and very memorable…
Andrea Perry, Independent Psychotherapist

ACCOR Hotels

…Your fair and open manner of communication on an equal footing, the understanding you show towards a hotel as well as your ability to find quick solutions are remarkable…
Markus Brodmann, Director Meetings & Events

ECTS Congress 2018

...On behalf of all of us at ECTS, thank you very much for your tremendous job in the planning of ECTS 2018. You helped us staying on track with our milestones, you gave us valuable advice and you made this year congress a wonderful success...
Roberta Mugnai, Executive Director ECTS – European Calcified Tissue Society

European Academy of Allergy and Clinical Immunology

...on behalf of EAACI, I would like to thank you for the wonderful collaboration and, above all, for making the impossible possible with us. Here's to another super collaboration...
Sue Paredi, Executive Director, EAACI Headquarters