Congress, Meeting & Event Management
What can we do for you?
Contact our Business Development team in Munich to learn more!
---
---
Upcoming Congress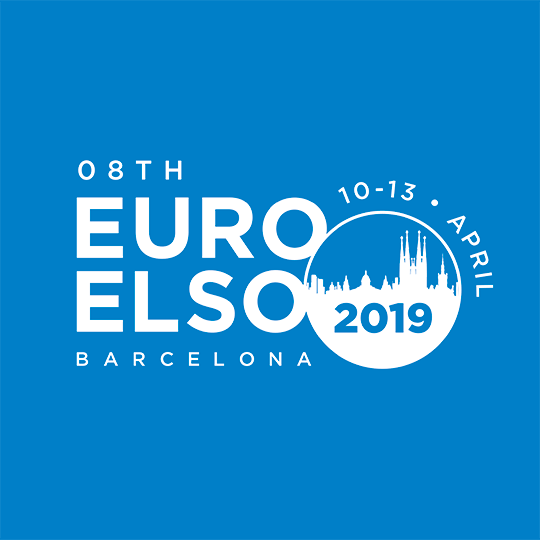 EuroELSO Congress
The EuroELSO scientific committee will develop a program covering all aspects of extracorporeal life support therapies. Intensivists, cardiologists, cardiac surgeons, pediatric and neonatology specialists, perfusionists and ICU nurses will gather to share their clinical experience and discuss new technologies and new directions in research.
Scientific highlights 2019
Broaden your general knowledge on all aspects of ECMO
Meet your colleagues from around the world, exchange your ideas and knowledge, expand your network
Participate in preconference Meet the Expert discussions
Watch the live case presentations – interact online with the team and the patient
What went wrong session – tricks and confessions
EuroElso
---
Congress of the German Central Association of Homeopathic Doctors 2013

…Professionalism is mirrored in foresight, lateral thinking and the necessary dose of serenity…
Joerg Konrad, Technical Director, Weimarhalle

62. Congress of the German Society of Urology

…you and your colleagues are a stroke luck for German urology. Your work is professional, you are constantly present and helpful…
Prof. Dr. J. Steffens, President of the German Society of Urology, 2010-2011

ITI Congress Germany 2015

…we appreciate your professionalism and dependability in the planning and the execution of our congress…
Sven Pfeiffer, Event Manager ITI International Team for Implantology

European Congress of Endocrinology

…It is not often that we enjoy such a pleasant cooperation with an agency. We would like to take this opportunity to express our thanks to you and your team…
H-Hotels – RAMADA / H2Hotels, Munich

Congress of the European Brewery Convention 2013

…your commitment…was something which we had never experienced in this form…
John M. Brauer, EBC Executive Officer, The Brewers of Europe

IAPRD World Congress 2018

...Our colleagues at Interplan were truly our partners for this event, providing continuous support and advice prior to the meeting, excellent and seamless logistics during the meeting, and thorough follow-up after the meeting. This team was full of novel ideas and sound wisdom. Their interactions with our Faculty were polite and professional, their attention to detail excellent, and their familiarity with all of our needs reassuring. I can't imagine planning a Congress without them, and they are fun besides!
Mary Ann Chapman, PhD, Executive Director, IAPRD

Hilton Munich Park – Reference

…The Hilton Hotels in Munich appreciate the reliable and professional collaboration during different periods of congress organisation…
Verena Wogatai, Area Director of Business Development Germany South Hilton Hotels

61st International Congress and Annual Meeting of the Society for Medicinal Plant and Natural Product Research

…your professional competence, and, in general, your very humane and friendly manner in dealing with your counterparts…
Prof. Dr. Andreas Hensel, Managing Director, Institue for Pharmaceutical Biology and Phytochemistry, Münster

European Respiratory International Congress

…we especially enjoyed your professionalism, flexibility and great reliability at every single of the events in all these years. We are already looking forward to the upcoming events with Interplan, knowing full well that the whole process will be harmonious, on schedule and stress-free…
Frank Eichenberg, PUBLICADDRESS Exhibition & Design GmbH

OSCE Conference 2016 & G20 Summit 2017, Hamburg

...the collaboration with you and Interplan within the framework of the OSCE Conference was consistently underlined by professionalism and reliability. In particular, I wish to highlight the friendliness and warmth which I encountered at all times. It is clear to me that you understand and love your profession and I look very much forward to collaborating on future joint projects. I could not have wished for a better partner for these special occasions...
Claudia Maruhn , Group Sales Manager, Grand Elysée Hamburg