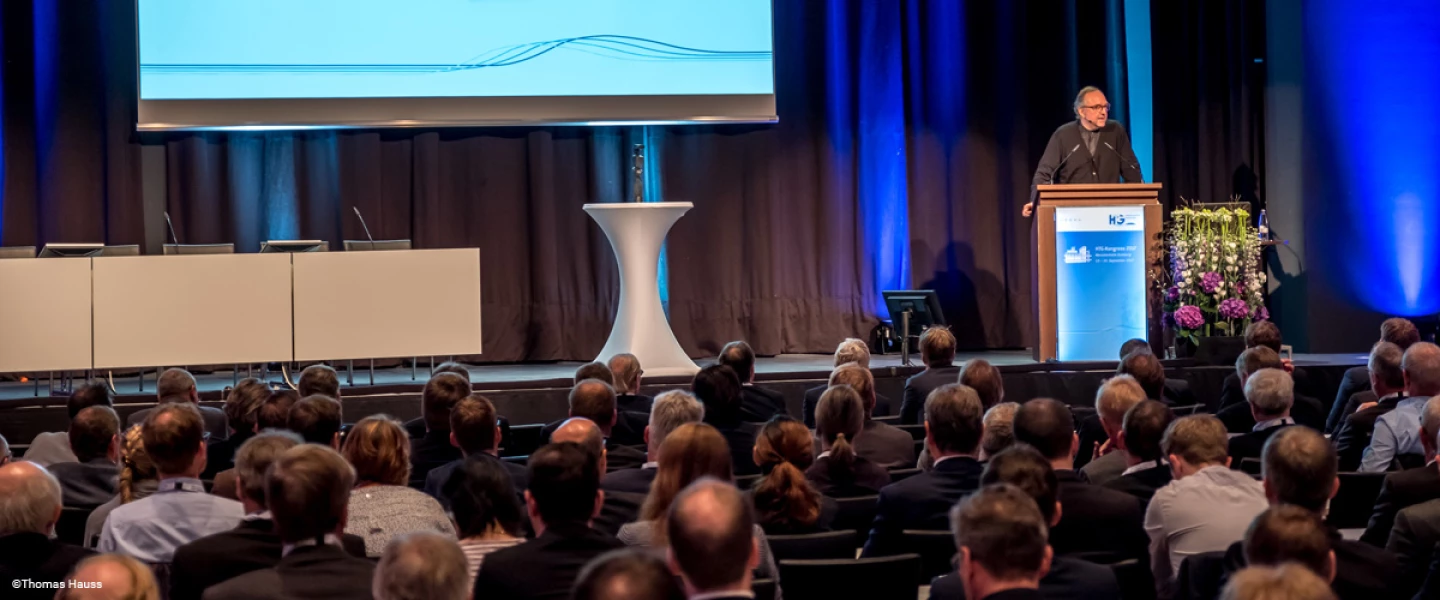 German Port Technology Association
The HTG (German Port Technology Association) was founded in 1914 and is a non-profit making organisation focussing on all scientific, technological and economic issues relating to the field of ports, shipping and logistics and the implications of these for carriers and coastal protection. The HTG has around 1,500 members from an extensive range of specialist disciplines, especially engineers, scientists, marine technicians, merchants and lawyers. Members are drawn from a wide variety of areas, including science and research, the construction industry, public administration, port operators and consultancy firms.
The HTG Congress, which took place every two years, was organised by the HTG itself until 2009. In 2011 Interplan assumed management of the exhibition area for the first time. Since then we are a permanent partner of the HTG and are responsible for the management of the entire congress.
Congresses – abridged list
2014 Berlin – 100th Jubilee Conference
2015 Bremen
2017 Duisburg
2019 Luebeck
2022 Duesseldorf
2023 Bremen