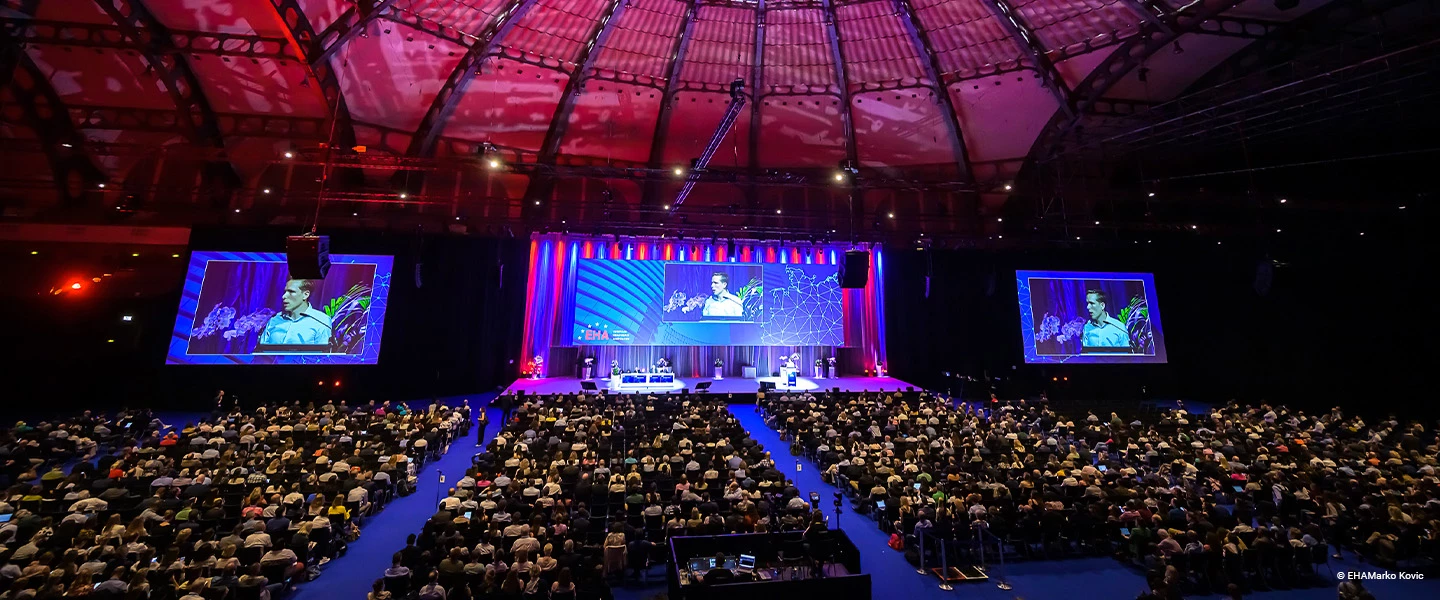 European Hematology Association

The European Hematology Association (EHA) was officially established in 1992 and is a global platform for excellence in hematology, focusing on blood, blood cells, and blood disorders such as leukemia, lymphoma, hemophilia, anemia, and thrombosis.
EHA is the largest Europe-based organization connecting hematologists worldwide to support career development and research, harmonize hematology education, and advocate for hematologists and hematology. It is a non-governmental and not-for-profit membership organization that is guided by its mission to promote excellence in patient care, research, and education in hematology. EHA holds an annual congress to facilitate that mission and to connect hematologists worldwide.
After a stringent evaluation process starting in September 2021 EHA looks forward to a new era with its newly appointed partner Interplan for the next three Congress editions in 2023, 2024 and 2025:
At Interplan we are tremendously proud and honored to have been appointed by EHA as the new core PCO. Right from the start, our entire team was on fire for this project. We consider it as an exceptional opportunity to support one of the leading European congresses and we are convinced that EHA and Interplan are a perfect match with the common goal of a successful partnership.
Congresses – abridged list
2023 Frankfurt / Germany
2024 Madrid / Spain