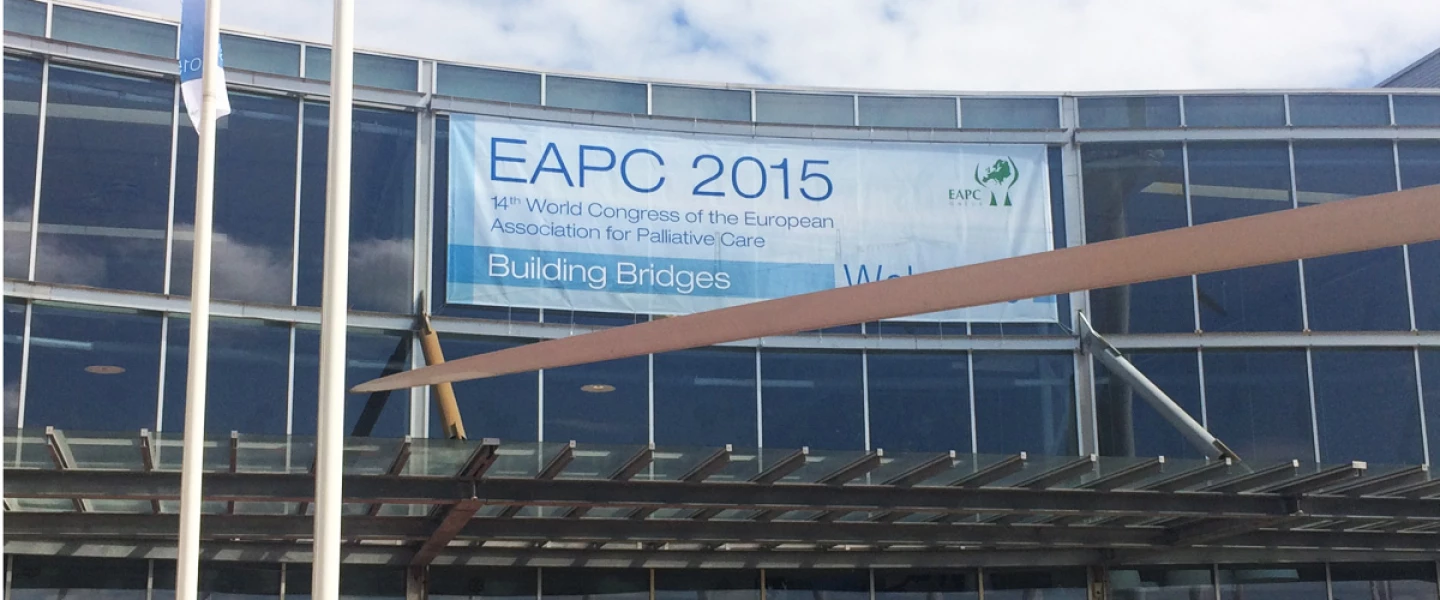 European Association for Palliative Care (EAPC)
EAPC was founded in 1988 and at the time had 42 founding members. By 2016, the EAPC membership included individual members from 48 nations worldwide and 57 associations from 32 European countries.
The EAPC aims to promote palliative care in Europe, as well as the development and dissemination of the profession in scientific, clinical and social areas.
Our very pleasant and constructive collaboration with EAPC began with their congress in Aachen in 2005.
Congresses – abridged list
2013 Czech Republic / Prague
2015 Denmark / Copenhagen
2017 Spain / Madrid
2019 Germany / Berlin
2021 virtual
2025 Finland / Helsinki
…I would like to thank you and Elke and the rest of the team for the excellent organization of the conference. A job well done!…
Lora Cascun, Hospital Nursing Manager