European Academy of Allergy and Clinical Immunology (EAACI)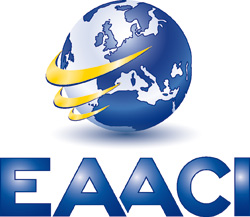 EAACI was founded in Florence in 1956 and is an association of over 50 national allergy societies representing more than 9 500 members from 121 countries.
The congress is held annually in alternating European cities and draws between 7 000 and 8 000 participants. Interplan took over exhibition and sponsorship management in 2014. Over the period 2014 – 2016 we increased the number of square metres sold by 45% and the number of exhibitors participating by 33%.
Congresses – abridged list
2014 Denmark / Copenhagen
2015 Spain / Barcelona
2016 Austria / Vienna
2017 Finland / Helsinki
2018 Munich / Germany
2019 Lisbon / Portugal
...on behalf of EAACI, I would like to thank you for the wonderful collaboration and, above all, for making the impossible possible with us. Here's to another super collaboration...
Sue Paredi, Executive Director, EAACI Headquarters