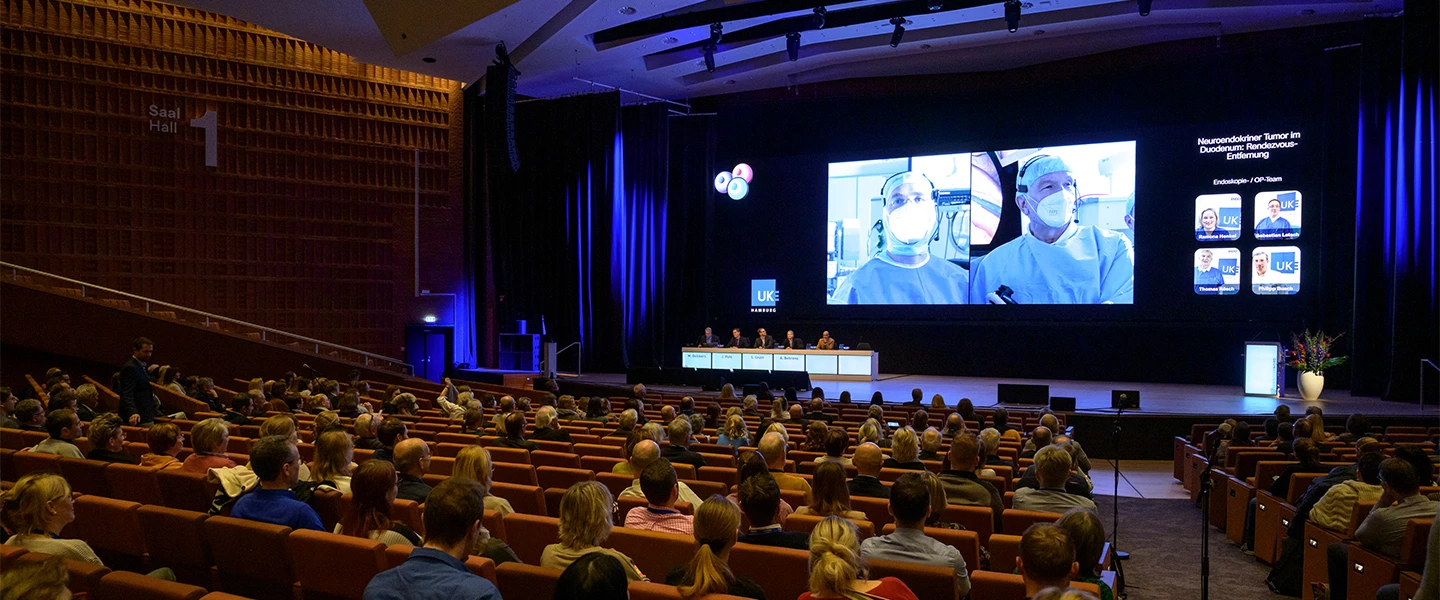 Endo Club North

The Endo Club Nord was founded in 1991 as a practice-oriented continuing education forum for gastrological endoscopy by Nib Soehendra University Hospital Hamburg-Eppendorf), Dietmar Wurbs ( Asklepios Clinic Barmbek) and Friedrich Hagenmüller (Asklepios Clinic Altona), who presided over it until 1998. Today, the two-day forum for medical professionals, nursing staff and students is the world's largest congress with live endoscopy with over 2,500 participants annually. The core of the event, which takes place every year at the beginning of November in the Congress Center Hamburg (CCH), is - in addition to the areas of diagnostics and therapy in the endoscopic field - several HDTV live broadcasts from the three participating clinics, in which leading gastroenterologists from all over the world demonstrate proven and innovative endoscopic procedures using the latest endoscope and processor technology, as well as explaining them in dialogue with the congress moderators.
Congresses – abridged list
The Endo Club Nord always takes place annually in Hamburg.