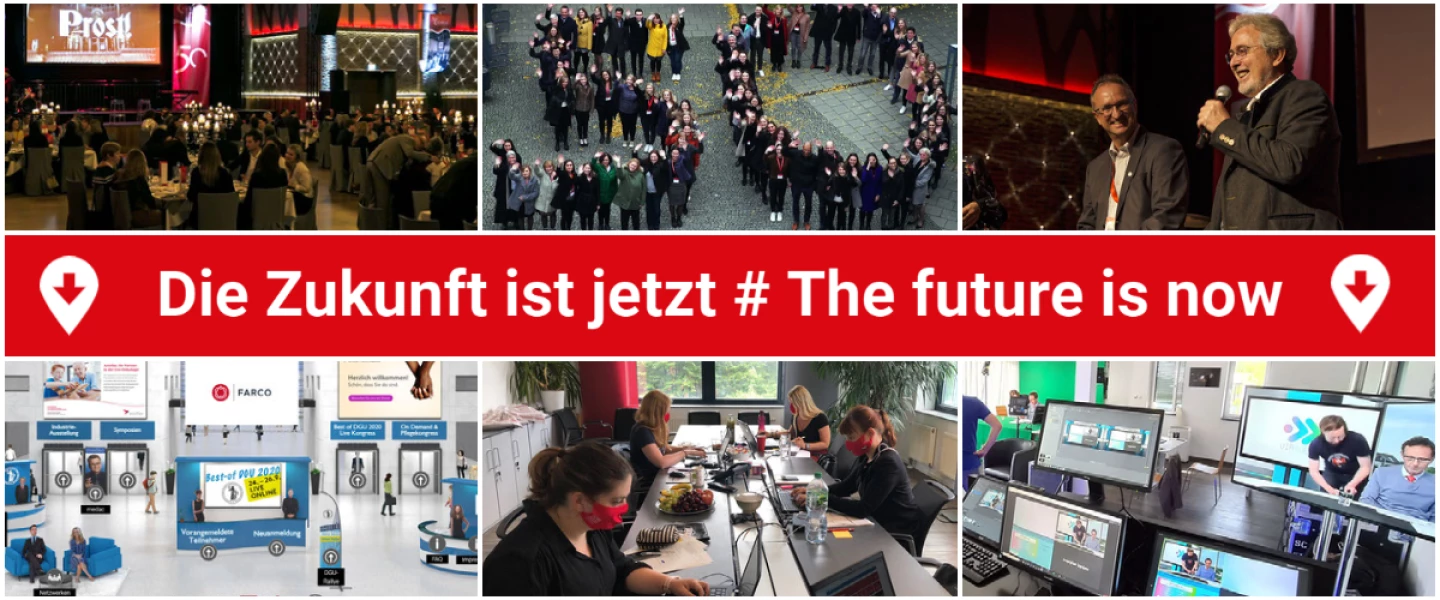 1969 - 2019: 50 years Interplan – looking back
15.11.2020
50 years Interplan: We celebrated this very special occasion in 2019 together with our customers and partners. The highlight of this extraordinary year was the50th anniversary gala event in Munich in November 2019, where we looked back on our achievements, personal highlights and numerous successful events.
The theme of the evening - "The future is now" - both a review of the past and anoutlook of future developments could have hardly been more up-to-date.

What happened then...
Today, one year later, the world literally looks very different. Turbulent months liebehind us, in which our personal and professional everyday routines, but also the event industry and formats themselves, have changed dramatically.
Virtual events are the buzz of the moment, the anticipation of hybrid events is already considered the "New Normal" of the upcoming years - our closing theme "The future is now" live and in color.
All of us, the Interplan team and the entire company, have adapted well to the new requirements. We have continued to develop, learned new things, implemented innovative ideas and worked on alternative solutions reflecting the current and future condition.
With specialist know-how and a fresh mindset, we are ready for future challengesand looking forward to the upcoming months and years with courage and confidence!