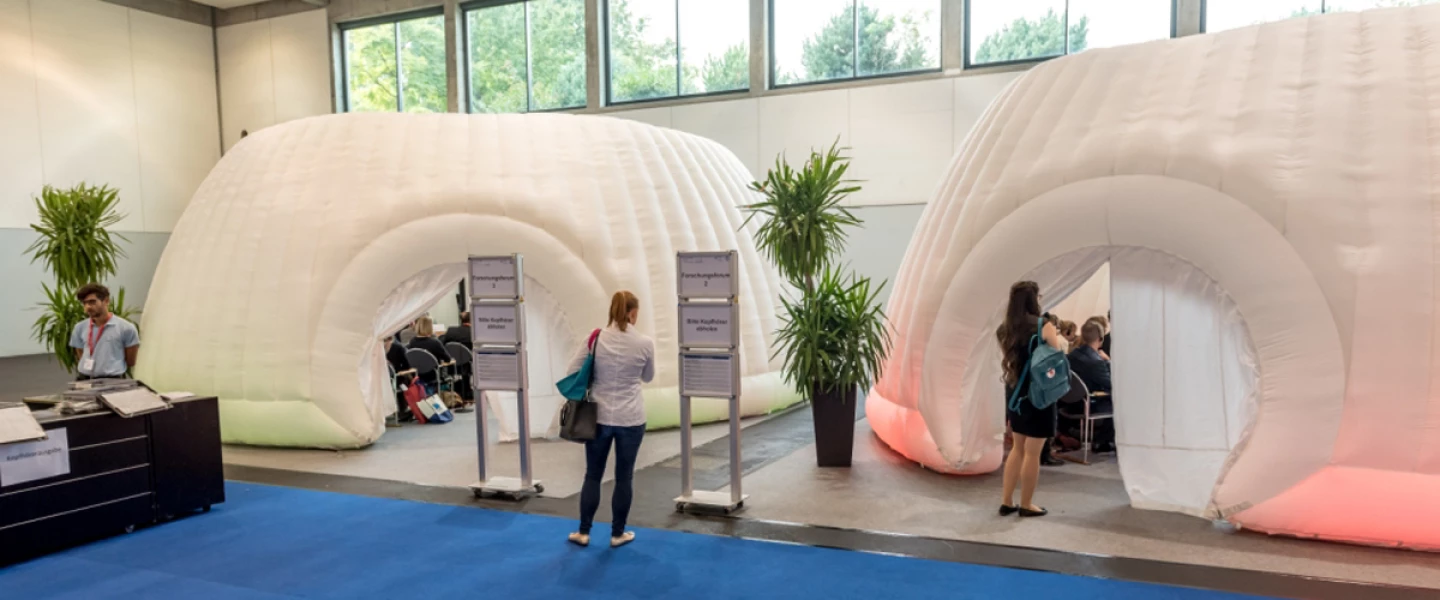 "Scientific Clouds!"
30.11.2016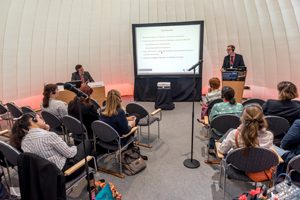 Each year, the Congress of Visceral Medicine presents us with the same challenge. Historically, there have been no posters sessions. Instead, each abstract is presented as a short oral presentation – a true "mini" lecture.
Over two days, these short lectures take place from early morning to late afternoon in 4 rooms, each accommmodating 50 attendees. The rooms are integrated into the industry exhibition and, herein lies our challenge. Every year an alternative to the more common exhibition solutions is sought.
This year, we came up with the idea of inflatable conference rooms from "dryspace". The mobile buildings are available in all possible configurations. They are quickly inflated and installed and the design impact is unique. A variety of light spectrums allows you to create specific and impressive atmospheres. In comparison to the rather subdued solutions from the past, our participants this year were stunned by the effect created by these "Scientific Clouds" – a phrase coined by one of the congress presidents.