Since 2002 Interplan is a partner of the Kenes Group.
Over fifty years of knowledge, experience and market expertise define Kenes Group as a leading Professional Congress Organiser with a worldwide operation.
Founded in Tel Aviv in 1965 and headquartered in Geneva, Amsterdam and Tel Aviv, Kenes International has hosted over 3,000 conferences and congresses in more than 100 cities around the globe representing over 115,000 participants per year. Over the past 50 years, Kenes has consolidated its reputation as a leading agent for international congress organisation and association management. Kenes is the only PCO active worldwide that specialises in medical and scientific events and meetings.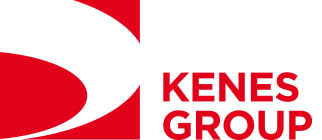 With its team comprising over 300 multicultural congress specialists spread across 20 locations on 4 continents, the Kenes Group offers the unique combination of sound global expertise and local knowledge. Kenes is a member of IAPCO (International Association of Professional Congress Organisers) and ICCA (International Congress and Convention Association).