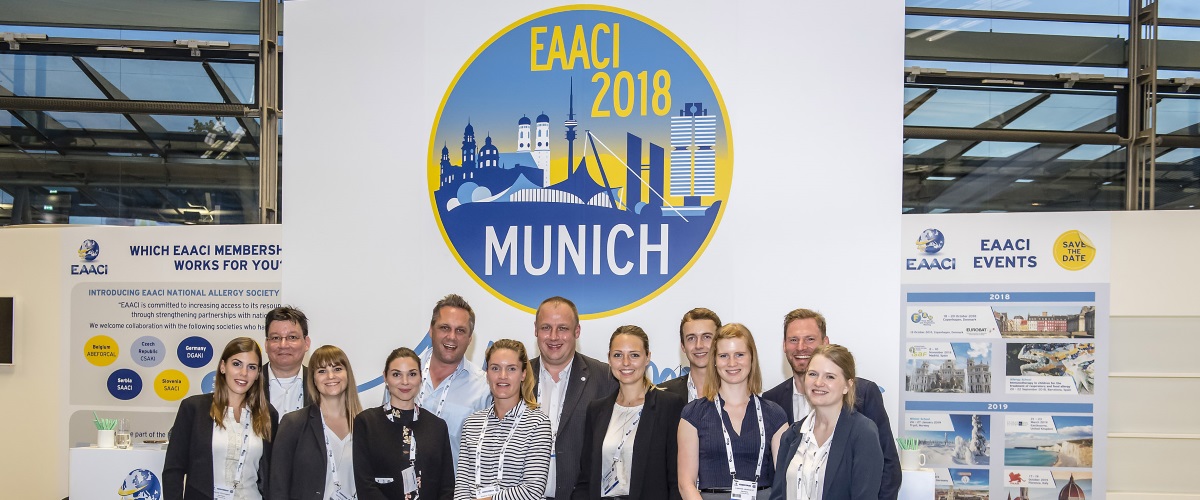 Interplan & EAACI – An Effective Partnership
02.08.2018
Since 2014, the European Academy of Allergy and Clinical Immunology - Europe's largest medical association in the field of allergy and clinical immunology is one of the key clients from Interplan. During the last years a trustful and effective partnership has been established with the EAACI team. The close collaboration and joint experience led to a very successful congress 2018 in Munich.
The EAACI Congress took place from 26 – 30 May 2018 at the ICM – Internationales Congress Center München. A total of more than 7 500 professionals attended the congress to use the opportunity to learn about the latest discoveries. Healthcare professionals and key opinion leaders from all over the world found a perfect platform for networking, exchange and learning.
In Munich Interplan was responsible for project management, exhibition & sponsoring and the organisation of social events. We would like to highlight the following technologies: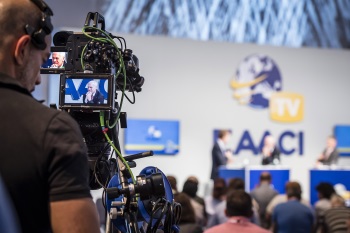 EAACI TV
For the first time, EAACI TV was introduced. The basic idea was to bring professionals from all over the world closer to all activities of the world's largest allergy and clinical immunology congress. EAACI TV was moderated and continuously broadcasted. The access for professionals was free of charge and could be used at any time during the event. More than 100h of content was streamed on Facebook and on the EAACI website. EACCI TV provided:
Live streams from plenary sessions
Live streams from moderated Pro & Con sessions
Interviews with key opinion leaders and participants
Evening recaps of each day's highlights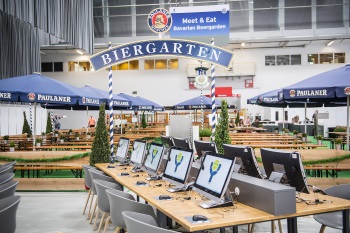 Meet, learn and eat
This year, three different EAACI Virtual Congress Hubs provided the participants the full content from the meetings. The main idea behind the Hubs was to bring the participants together to eat and learn at the same time. One of them was the "Meet and Eat" center. In the style of a Bavarian beer garden all professionals were able to:
Access EAACI TV
Get more information about the congress program
View abstracts and E-Posters
Watch missed sessions and webcasts
Rate and comment posters and webcasts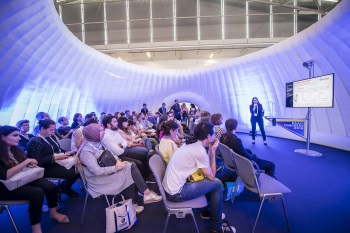 E-Posters
Because of the "EAACI goes green initiative" all posters were presented in an electronic format. The new format saved 1800 posters from being printed. All the poster sessions were shown at high-resolution E-Poster. Sessions were held in inflatable rooms also known as scientific clouds. All the poster stations were open to view through the whole day.
We are proud to be involved in the organisation of such an outstanding event and really appreciate the collaboration with the EAACI team.
© Photo Copyright by Robert Hausmann
---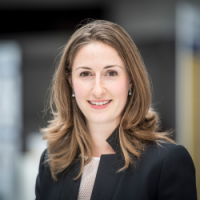 ...one of the things I enjoy the most is the collaboration as a team. It is complex, but it works because you are all so professional, knowledgeable & wonderful to work with!
Charlotte Horder, Marketing & Communications Manager, EAACI Headquarters